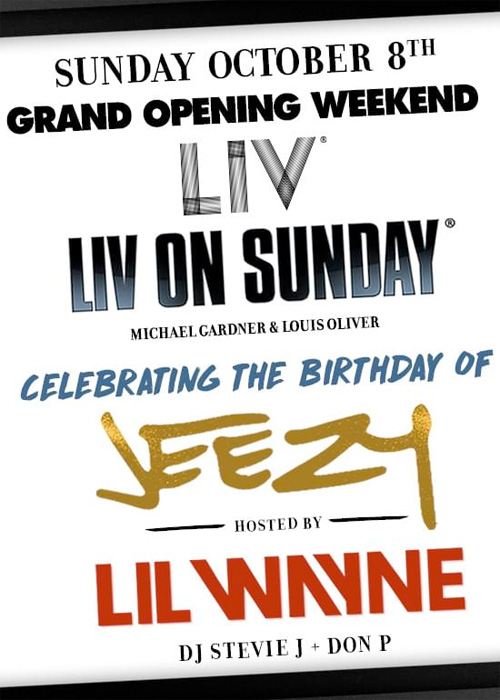 On Sunday, October 8th, Lil Wayne will be hosting the Grand Opening Weekend of LIV nightclub in Miami, Florida.
Also for "LIV on Sunday's", Jeezy will be celebrating his birthday at the club, so maybe him and Weezy will perform "Fireworks" live on the podium together.
If you are in Miami this weekend and wish to attend LIV, click here to order your tickets online. You can also check out the flyer above for more details! Will you be attending the event?