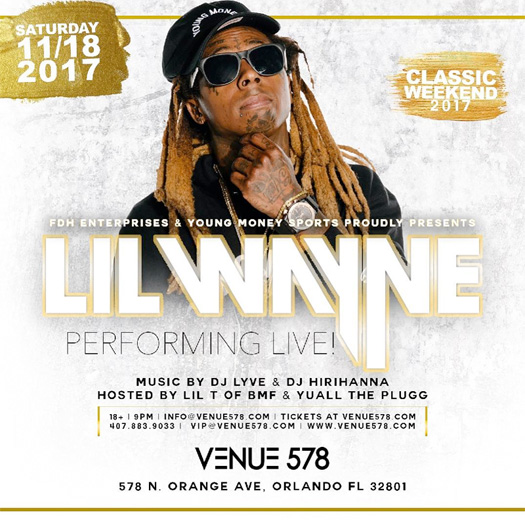 On Saturday, November 18th, Lil Wayne will be performing live at Venue 578 nightclub in Orlando, Florida.
If you wish to attend the event and see Tunechi live, click here to order your tickets online for $75.00 to $150.00.
Weezy will be hitting the stage from around 9:00PM for "Classic Weekend"! Will you be attending the club in a few week's time?