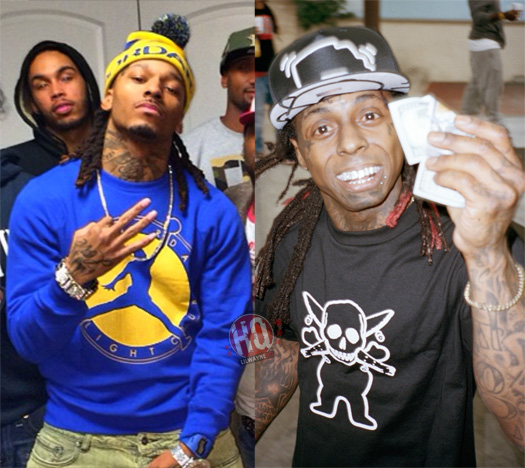 Montana Of 300 recently shared a video of himself traveling in a van with his homies and playing them some Lil Wayne music that they haven't heard before.
"On the road, showing some of these niggas [fire] from @LilTunechi that they never knew about. #RapGod"
The Chicago rapper can be seen rapping Weezy's verses word for word off "Fuck A Nigga Thoughts", which was also reused on "YM Banger", and Sqad Up's "Holla At Them Boyz" song.
You can check out the video of Montana after the jump below. He also called Tunechi a "Rap God"!