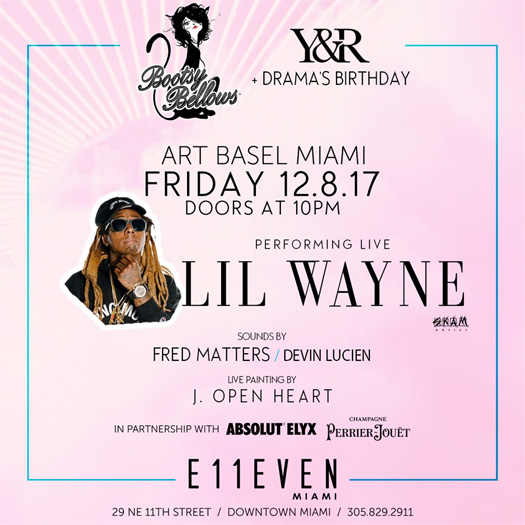 This Friday on December 8th, Lil Wayne will make his debut at E11EVEN MIAMI nightclub in Florida during 2017 Art Basel Week.
If you are over 21 and wish to attend the event from 10:00PM to 6:00AM, click here to order your tickets online (males cost $250 and females cost $125).
You can check out the flyer above for more details on this party! Will you be attending 2017 Art Basel Week to see Weezy perform live?