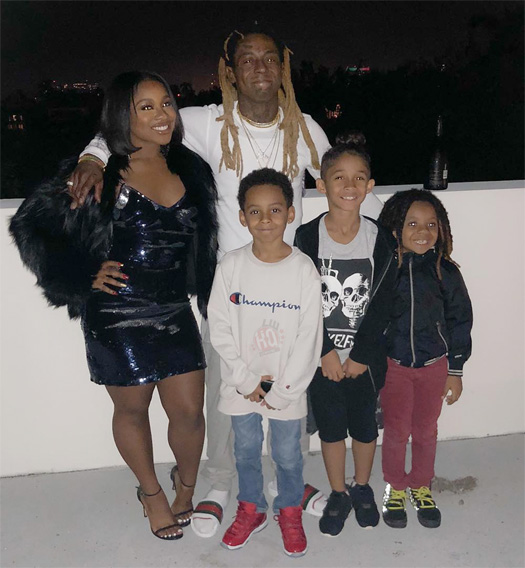 It was Siblings Day in the United States of America yesterday (April 10th) and for the annual holiday, Reginae Carter shared a video of her brothers to her social media.
Lil Wayne's sons Dwayne III, Cameron and Neal made their own "Loyal" music video by rapping along to their father's verse and doing some dance moves.
You can check it out after the jump below! Who do you think looks the most like Weezy?