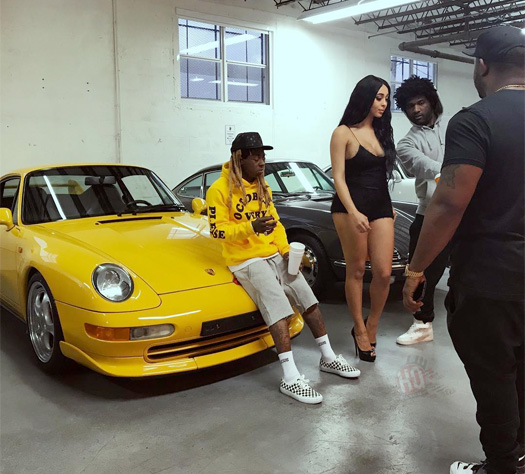 At the end of 2017, Preme and Lil Wayne shot a music video for their "Hot Boy" single at the BILL BRADY art gallery in Miami, Florida.
I have previously posted up some behind the scenes photos and footage, and now we can see plenty more pics of the OVO affiliate and Weezy on set of their "Hot Boy" video shoot.
You can view these pictures after the jump below! If you have not yet seen the official "Hot Boy" visual that was directed by Kid Art or wish to see it again, click here to check it out!