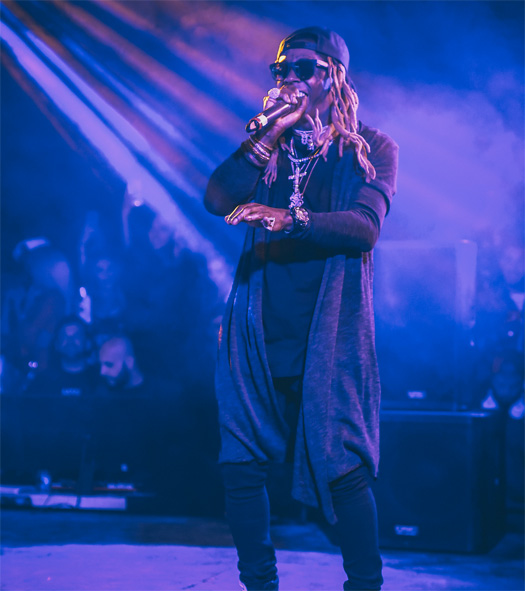 I previously posted up some pictures 2 weeks ago, and now we can see footage of Lil Wayne's live performance at 2018 Coachella in Bermuda Dunes, California.
Weezy put on a live show during Diddy, Christian and Justin Combs' "Combsfest" party at Combs Compound on April 13th, which was presented by PrettyLittleThing and BooHooMan.
Hit the jump to watch Tunechi perform "John", "I'm Goin' In", "Rich As Fuck", "Bitches Love Me", "Go DJ", "Lollipop", "Mrs. Officer", "Pop That", "HYFR", "Loyal", "The Motto", and "Steady Mobbin'" live at this year's Coachella!
Photo credit: Danny Pollack.