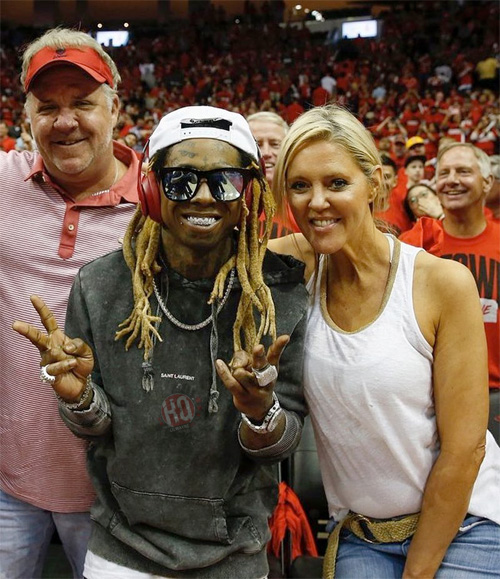 A year after selling his mansion in Miami Beach, Lil Wayne has bought another 10,632-square-foot waterfront mansion with views of Biscayne Bay in the same area for $16.75 million.
Tunechi sold his property, which included a skate park on top of his roof and a shark lagoon, last year for $10 million after two "swatting" incidents took place in 2016 and 2015, where someone sent police to the house after claiming someone had been shot.
The new pad that Wayne has purchased on Allison Island possesses seven bedrooms, a suede wall cinema, a tall mahogany-clad entryway, an infinity pool, two "living" plant walls, a 22-foot ceiling living room, and so much more. You can watch a video showing what Weezy's new home looks like below! What are your thoughts on it?