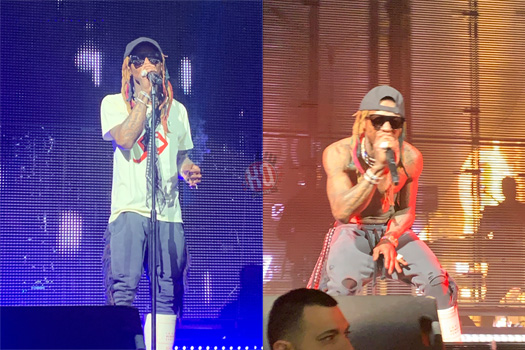 We've previously seen footage of Lil Wayne putting on live shows in Atlanta and Chicago for stops on his mini "I Ain't Sh*t Without You" fan appreciation tour, and now we can see some footage from the Houston stop.
On December 17th, 2018, Weezy performed "Go DJ", "Mrs. Officer", "Can't Be Broken", "Let It All Work Out", "Let It Fly", "Uproar", and more songs live at the House Of Blues in Texas.
You can check out some great front row footage from Tunechi's set after the jump below, courtesy of Arlecia Patrice. Enjoy!