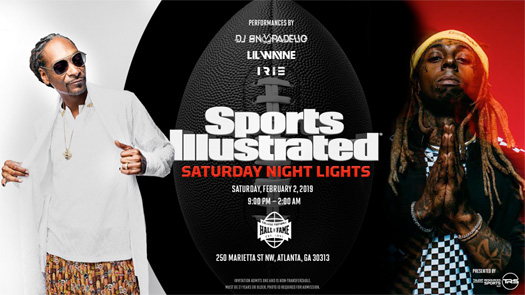 Lil Wayne and Snoop Dogg have been announced as headliners for the 2019 Sports Illustrated pre Super Bowl party.
The "Saturday Night Lights" event will be taking place at the College Football Hall of Fame in Atlanta, Georgia on February 2nd.
Both Wayne and Snoop will be performing live at the SI bash, which you can order tickets for online here from $500.00 to $35,000.00!