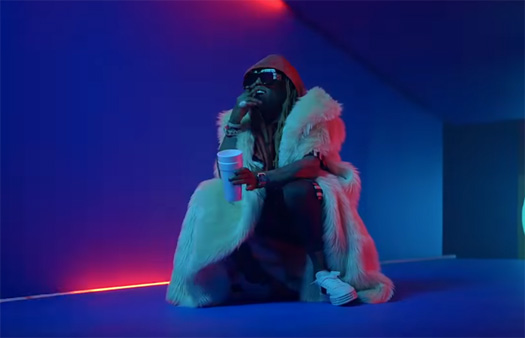 After warning us their would be a music video shot at the start of this month, Kid Ink has now premiered his "YUSO" video featuring Lil Wayne and Saweetie.
Mike Ho directed this visual, which was shot inside the Little Havana neighborhood in Miami on March 5th. The David D.A. Doman-produced single can be found on Ink's Missed Calls project.
You can watch the official music video for "YUSO" after the jump! Click here to view some behind the scenes footage and here to see photos from on set of the video shoot. What are your thoughts on it?