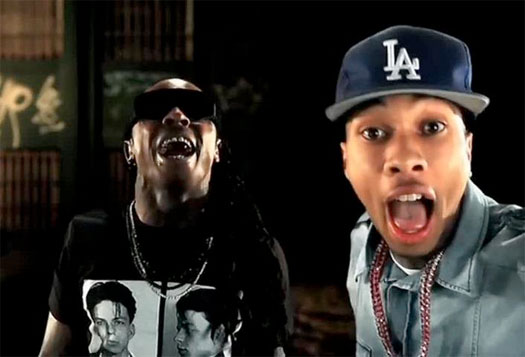 For this week's "Feature Friday" installment, I have picked a track from Tyga called "Lay You Down" featuring his Young Money boss at the time, Lil Wayne.
There are two versions of this David D.A. Doman and Jess Jackson-co-produced song, but the official version appears on T-Raww's Careless World: Rise Of The Last King album, which was released back in 2012.
"Shoot sideways, like O-Dog on "Menace"; Leave your brains in yo' tennis; I'm the Renaissance Man, so put me in the book; And I got my pistol on the hook, sing, hahahah"
You can listen to "Lay You Down" below.
PREVIOUS: Feature Friday #165