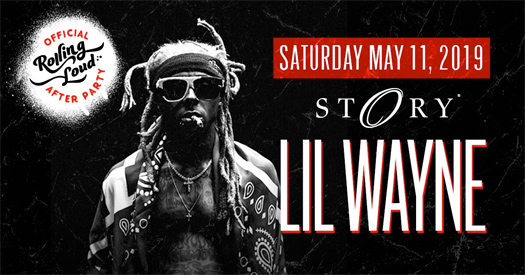 This weekend, Lil Wayne will be hosting an official Rolling Loud V music festival after-party.
The event will be taking place at STORY Nightclub in Miami Beach, Florida on Saturday, May 11th EDT.
If you wish to attend Wayne's Rolling Loud party, click here to order your tickets online, which vary in price from $50.00 all the way up to $10,000.00!