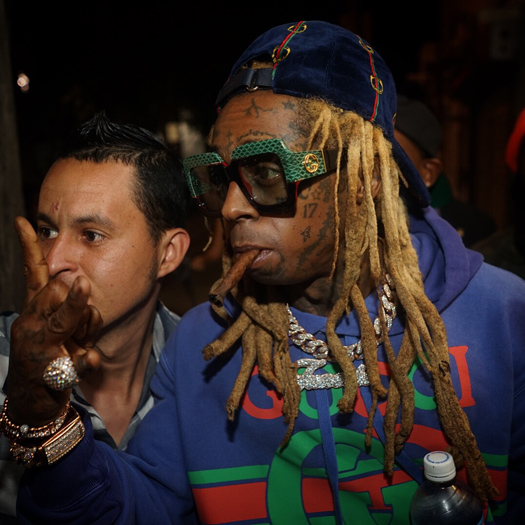 Even though he decided to cancel his set at this year's Rolling Loud V music festival, Lil Wayne still attended his after party.
The official Rolling Loud V after-party was held at STORY Nightclub in Miami Beach, Florida earlier this month on Saturday, May 11th.
You can check out some photos of Wayne at his Rolling Loud party with Marley G, T@ and Fee Banks below, courtesy of Robert Diaz, Varsity Lifestyle Group and Goldie!