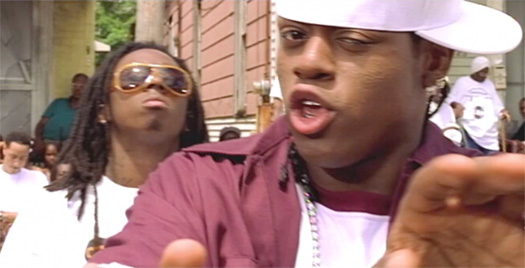 For this week's "Feature Friday" edition, I have picked the official "Lil Daddy" remix from Chopper aka Young City featuring verses from Lil Wayne and Jody Breeze.
This Kadis, Ryan Leslie and Sean Marshall-co-produced song was recorded for Chopper's debut album on Bad Boy Records back in 2005, but it was never released.
"Bite mine, and I bet you lose your whole grill; They call me Weezy F Baby aka So Real"
You can watch the "Lil Daddy (Remix)" music video below.
PREVIOUS: Feature Friday #206