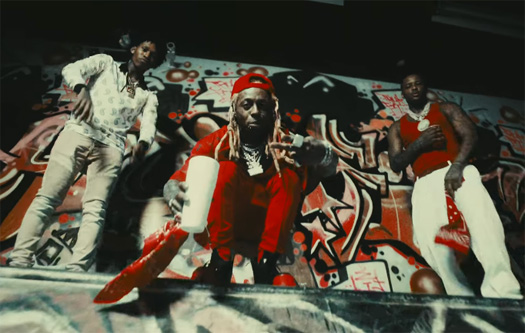 Here is the official music video for YG's "Blood Walk" song featuring Lil Wayne and D3szn.
The visual, which was co-directed by Austin Simkins, Thomas Dang and Gloves Gang, was filmed in the hood with Wayne's parts filmed at his private indoor TRUKSTOP skate park.
You can find the Lethal and Verrsaucy-co-produced track on the Bompton rapper's brand new album, MY LIFE 4HUNNID, available on streaming platforms now! Are you a fan of the video?