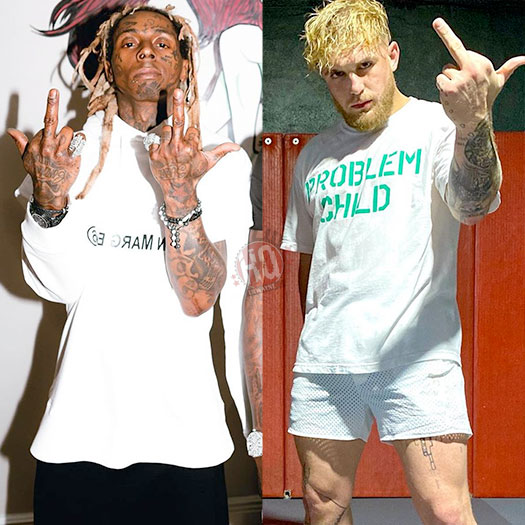 Jake Paul recently paid a visit to the "I Am Athlete" studio to chop it up with former NFL players Brandon Marshall, Fred Taylor and Channing Crowder.
While talking about if he is a bad influence on kids, Jake believes it is the parents role to monitor what kids watch online. He even goes on to prove his point by saying his role model growing up was Lil Wayne, who raps about drugs and curses frequently in his music, but he has turned out fine.
"My role model who I watched growing up was Lil Wayne… what the fuck he was talking about?… Molly, f*cking bitches, tattoos, f*cking everything"
You can watch the clip of the YouTuber and boxer revealing his information, as well as his full interview after the jump below! Was you aware that Jake Paul's influence growing up was Wayne?
Jake Paul's role model growing up was none other than Lil Wayne! ?https://t.co/psauG34WPl pic.twitter.com/jMvYslw1C3

— Lil Wayne HQ (@lilwaynehq_2) February 10, 2021
Thanks to Amritpal Uppal for the heads up!