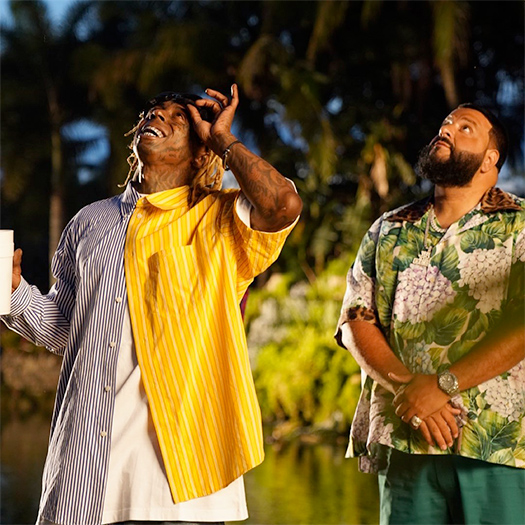 After the "Greece" and "Popstar" singles from DJ Khaled and Drake, it looks Khaled is getting ready to release the next single from his upcoming twelfth studio album – Khaled Khaled.
Taking to his Instagram page yesterday, the record executive and producer shared photos from on set of a "top secret" video shoot in Miami, Florida that is being directed by Gil Green and will feature both Lil Wayne and Jeremih.
You can check out Khaled's social media posts below. I will update this post when more information is available about the collaboration! Are you looking forward to hearing the song?
UPDATE: The single will be called "Thankful" and it will be released this Friday (April 10th)!