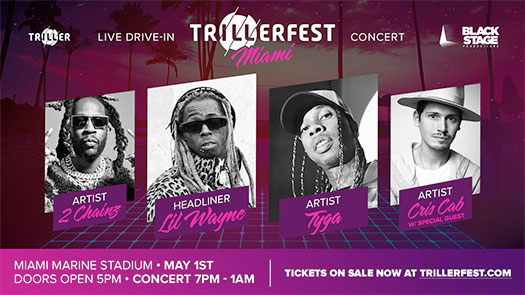 On May 1st, Lil Wayne will be headlining the Triller Fest drive-in concert at Miami Marine Stadium in Miami, Florida.
As well as Wayne, there will also be live performances from Tyga, 2 Chainz and Cris Cab at the show, which will start from 5PM until 1AM.
If you wish to attend this drive-in event, you can purchase tickets online here that are priced from $500.00 all the way up to $20,000.00! Will you be attending?