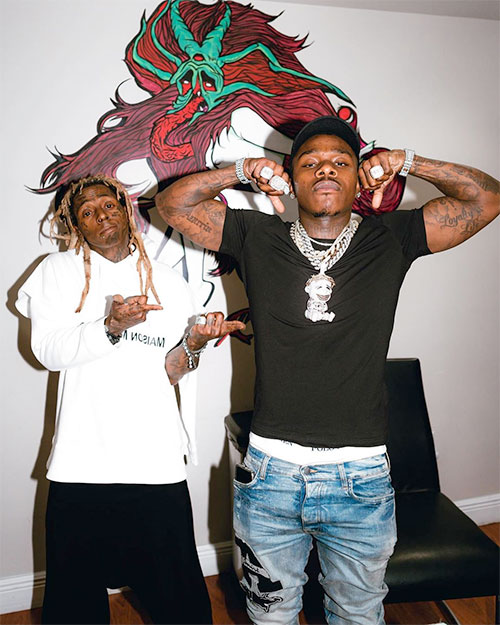 One night after just shooting a new music video, Lil Wayne was back again doing the same thing with DaDaby.
Late last night, the Ohio rapper shared behind the scenes photos and a short clip of Wayne on set of his video shoot, which you can check out below.
The visual they were filming for could possibly be the collaboration they recorded earlier this year at Tunechi's private studio in Miami! Are you looking forward to a DaBaby and Tune video?