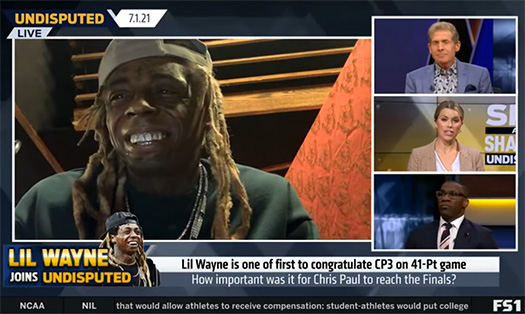 Lil Wayne made a virtual appearance on Fox Sports 1's "Skip and Shannon: Undisputed" show yesterday, which you can check out below.
During their conversation, Wayne discussed his and Chris Paul's celebration after the Phoenix Suns win on Wednesday to take them to the NBA Finals, as well as the two of them first connecting in New Orleans around the same time Tha Carter II was released.
The greatest rapper of all time also mentioned that he just recently shot a new music video, shared his thoughts on LeBron James, and revealed where he thinks Aaron Rodgers will be playing American football at next season if he leaves the Green Bay Packers!