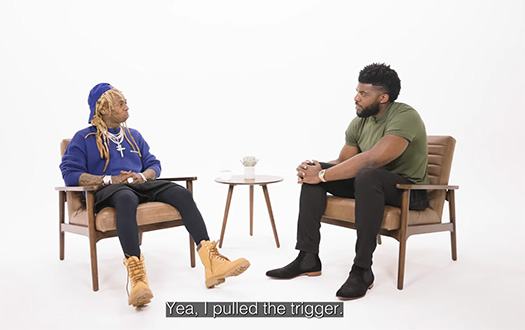 Lil Wayne recently sat down with Emmanuel Acho to chat all about mental health for an episode of "Uncomfortable Conversations".
During their sit-down conversation, Tunechi recalls the darkest day of his life when he shot himself at 12-years-old over mental health problems.
You can check out two previews of the "Uncomfortable Conversations" episode with Weezy below. The full convo will be released tomorrow (August 15th) at 8PM EST!