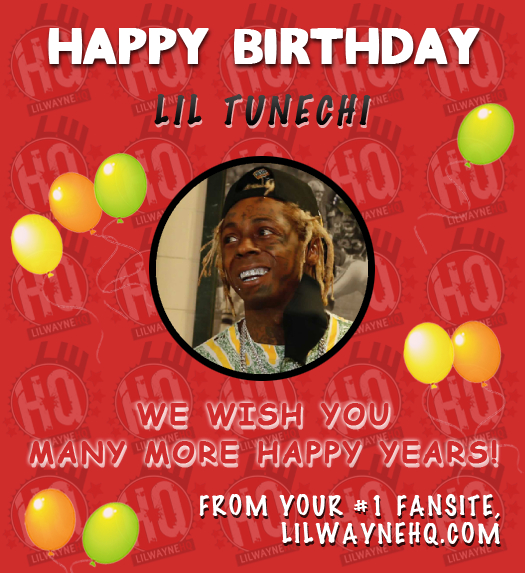 On this day 39 years ago, the greatest rapper of all time aka Lil Wayne was born at Charity Hospital in New Orleans, Louisiana.
Myself, and I am sure I speak for all of the other frequent LilWayneHQ.com readers, would just like to wish the G.O.A.T. a Happy 39th Birthday and hope he has a splendid day.
Be sure to show your appreciation for Weezy by leaving him a nice birthday wish in the comments section below. It's been a great year for Tune since his last birthday with all of his amazing features and the No Ceilings 3 mixtape!