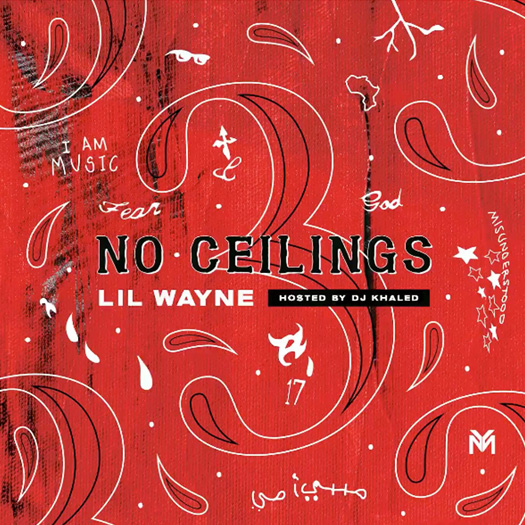 Here it is! Lil Wayne has released the third installment in his No Ceilings mixtape series.
With DJ Khaled as the host, Side A of No Ceilings 3 includes a total of 20 songs with features from Drake, Young Thug, HoodyBaby, Euro, Gudda Gudda, Vice Versa, Lil Tune, Cory Gunz, YD, Young Carter, Young Kam Karter, and Jay Jones.
Some of the freestyles that Wayne has remixed on part 1 of NC3 are: Lil Baby and 42 Dugg's "We Paid", Future and Drake's "Life Is Good", Jay Z's "Takeover", and many more.
You can stream Side A of No Ceilings 3 with a YouTube playlist and view the full tracklisting after the jump below. Side B will be next!
1. V8
2. B.B. King Freestyle featuring Drake
3. Lamar
4. For The Night
5. Something Different
6. Life Is Good
7. Peggy Bundy
8. Out West featuring Young Thug
9. Church featuring Hoodbaby, Euro and Gudda Gudda
10. Comme De Garcon
11. Deep End
12. Drag 'Em featuring Gudda Gudda
13. Drive-By featuring Vice Versa
14. FL4M3$ featuring Lil Tune
15. Three-Headed Goat featuring Cory Gunz and YD
16. Hollywood featuring Young Carter
17. Kam featuring Young Kam Carter
18. Kamilla featuring Jay Jones
19. 2Diamonds
20. Afro
UPDATE: Lil Wayne's "B.B. King" featuring Drake has now been added to streaming platforms: