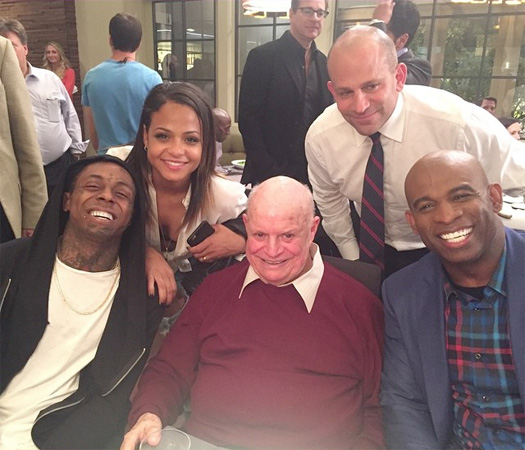 Deion Sanders has revealed what his ideal Super Bowl halftime show lineup would be, and it includes Lil Wayne.
While on his "21st & Prime" podcast presented by Barstool Sports, the Jackson State University American football coach mentioned he would like to see live performances from Wayne, Snoop Dogg and Keith Sweat.
"I gotta have Weezy. I gotta have the D-O-double-gizzle, I need a little Keith Sweat. That's my dog. That's about it. That's about what it is. That's a strong 1-2-3."
You can watch Prime Time name his ideal halftime performance line up for a Super Bowl after the jump below! What do you think of his lineup and who would you pick yourself?