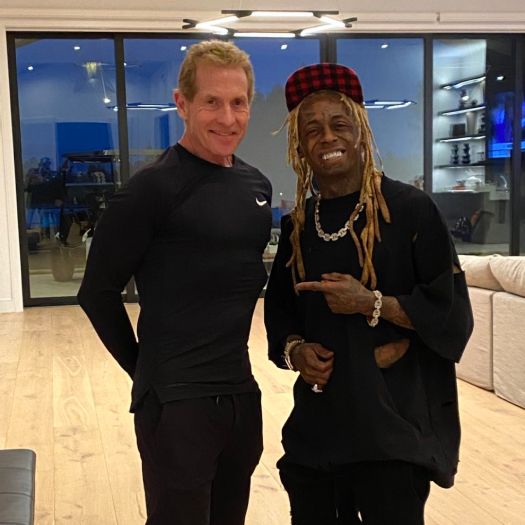 During a recent episode of "The Skip Bayless Show", the American sports columnist and commentator opened up about his close friendship with Lil Wayne and why he is "deeply proud" of it.
While talking about his and his wife Ernestine Sclafani Bayless' latest trip to Tunechi's mansion, Skip mentioned that one of his favorite things about his relationship with Tune is how he always makes his wife feel welcome, as well as pointed out that the picture below with Weezy, DJ Scoob Doo and Ernestine is his favorite pic of his wife ever.
Skip also revealed Wayne is more of a brother to him than what his actual real blood brother has ever been and that is "from the depth of his heart and soul". You can check Bayless broadcast all of this out in the video after the jump below!