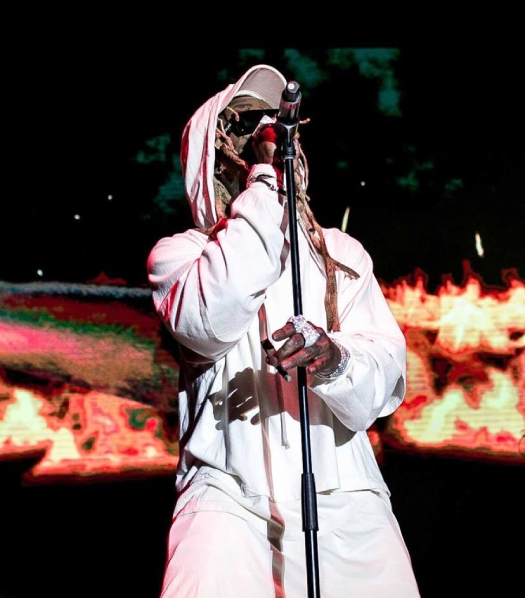 A couple of weeks ago on April 30th, Lil Wayne headlined this year's SunFest in downtown West Palm Beach, Florida.
During his set, Weezy performed some of his hits live for everyone in attendance, such as "Blunt Blowin'", "John", "Lollipop", "6 Foot, 7 Foot", "No Worries", and "Steady Mobbin'".
You can check out some footage from Tunechi's live performance at 2022 SunFest after the jump below. I will post up pictures from the concert soon!
Photo credit: Ryan Rolo.