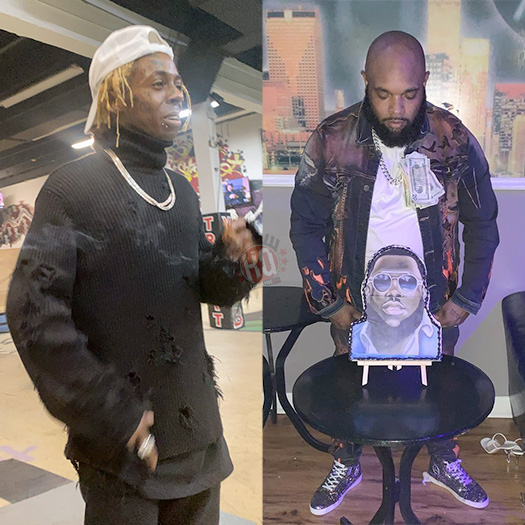 8 months later, here is the latest Lil Wayne "Feature Friday" installment on LilWayneHQ.com; this time it is a feature for P. Town Moe on his "I Ain't Heard Of That" freestyle over the Slim Thug single produced by The Neptunes.
A lot of you may know this Wayne verse as "Young Money N*gga" from when it appeared on the unofficial Hurricane Se7en/Secret Weapons version of The Suffix mixtape back in 2005.
Thanks to research from Martian Master, we now know that Tunechi recorded this as a feature for fellow 17th Ward rapper P. Town Moe, who Tune had previously worked with before in 2004 on "Where I'm From" off The Prefix tape.
"Understand that your titles don't impress me; I know I'm the best 'cause the 17th respect me"
You can listen to the full "I Ain't Heard Of That" freestyle below.
PREVIOUS: Feature Friday #249