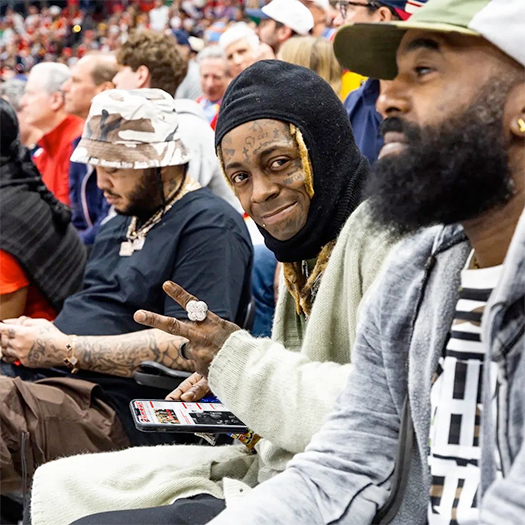 Lil Wayne attended Game 4 of the 2023 Stanley Cup final in ice hockey between Vegas Golden Knights vs. Florida Panthers on June 10th.
While at the FLA Live Arena in Florida, Weezy also chopped it up with Wayne Gretzky (who he has referenced numerous times in his music), Charles Barkley, P.K. Subban, and more.
"And so what them n*ggas left me? When it get cold, I turns into Wayne Gretzky"
You can check out some more photos of Tunechi at the Stanley Cup final with Gudda Gudda and T@ after the jump below!