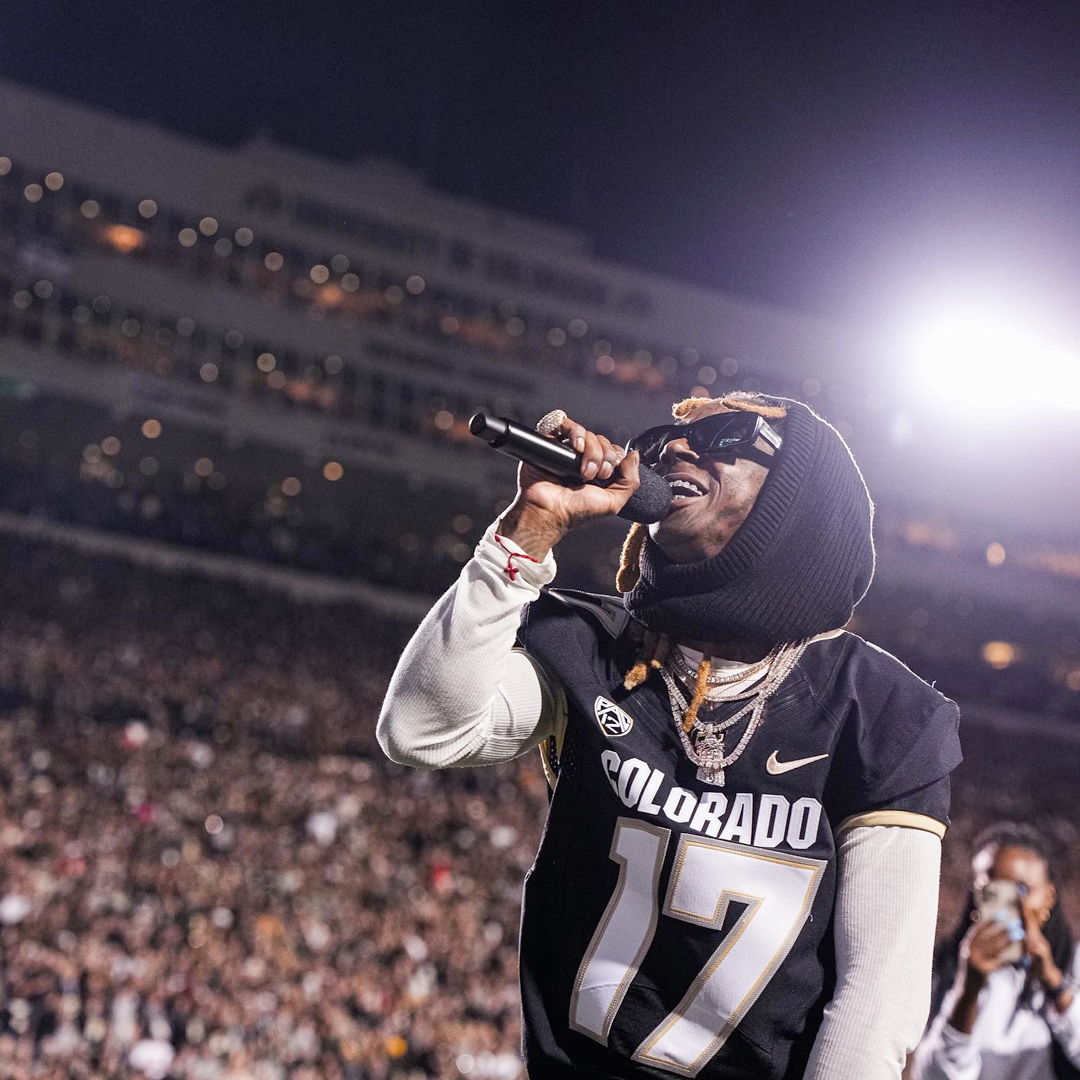 The Colorado Buffaloes played against the Colorado State Rams at the University of Colorado Boulder yesterday (September 16th) for the Rocky Mountain Showdown.
After appearing on "Big Noon Kickoff" earlier that day, Lil Wayne then walked out the Buffs by performing his "Ride 4 My N*ggas (Sky's The Limit)" song off Da Drought 3 live.
You can check out some footage of this down below. Congratulations to the Buffs and Coach Prime (Deion Sanders) on their win in the NCAA (National Collegiate Athletic Association)!
Credit: SportsCenter and Colorado Buffaloes Football.