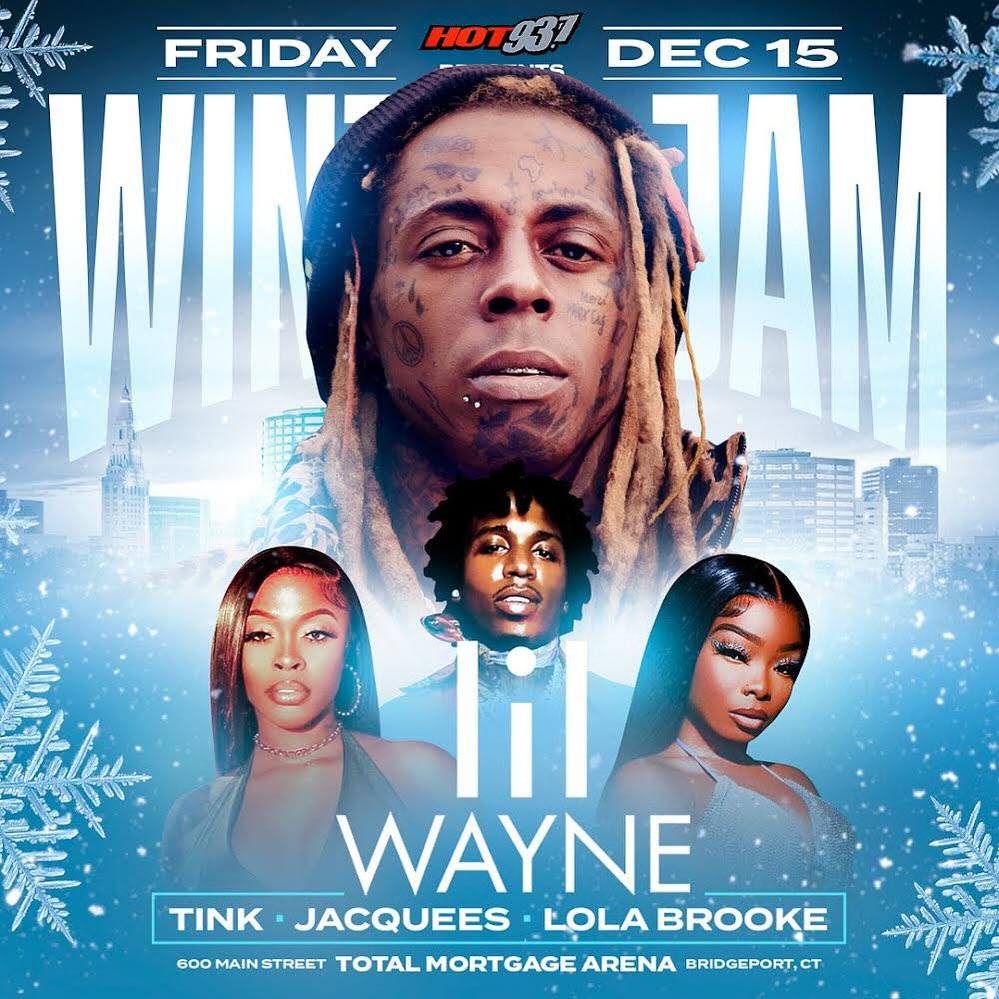 Lil Wayne has been announced as a headliner for WZMX Hot 93.7 radio station's "Winter Jam" on Friday, December 15th.
The concert will be taking place at the Total Mortgage Arena in Bridgeport, Connecticut. Doors will open at 6:30PM and there will also be live performances from Jacquees, Tink, Lola Brooke, and more.
If you wish to attend the "2023 Winter Jam" and see Weezy perform live, click here to purchase your ticket(s) online via Ticketmaster. Tune also has shows in Maryland on December 16th and Michigan on December 17th!
Will any of you Wayniacs be attending this concert towards the end of the year?