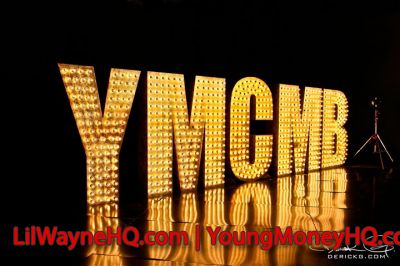 Rap-Up has obtained the Young Money "We Are Young Money" album tracklisting from Universal Motown. It looks like there are a few songs that we have heard already from the album, which is set to drop on December 15 along with Lil Wayne's "Rebirth".
1. "Bedrock" (Feat Lloyd)
2. "New Shit"
3. "Pass Me the Dutch"
4. "Wifebeater"
5. "Fuck the Bullshit" (Feat Birdman)
6. "Ms. Parker"
7. "Target"
8. "Sacrifice"
9. "Every Girl"
10. "She Is Gone" (Feat Pleasure P)
11. "Girl I Got You"
12. "Gooder"
13. "Roger That"
14. "Steady Mobbin'" (Feat Gucci Mane)
Birdman's album titled Priceless leaked earlier, and we are posting just two out of the six Weezy features from the album. So below you can download two Birdman featuring Lil Wayne songs:
Download: Birdman – I Want It All (Feat Lil Wayne & Kevin Rudolf)
Download: Birdman – 4 My Town (Play Ball) (Feat Lil Wayne & Drake)
Don't forget to go and buy Baby's Priceless album which drops on November 23.