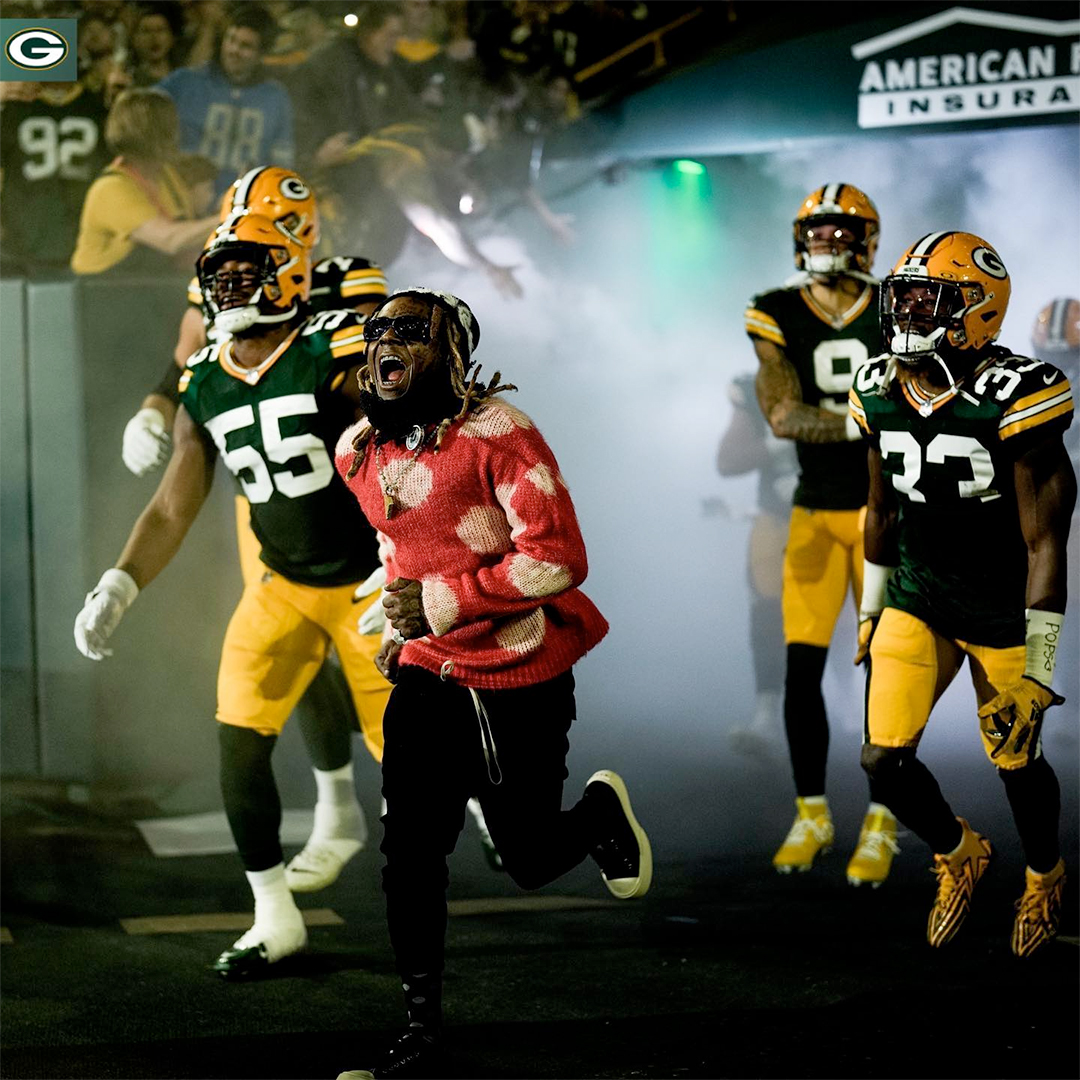 Shortly before releasing his Tha Fix Before Tha VI project on Friday at midnight, Lil Wayne ticked something off his bucket list.
Tunechi led the Green Bay Packers out of the tunnel ahead of their game against the Detroit Lions during NFL Thursday Night Football on September 28th.
Unfortunately, the huge Packers fan running the team out of the tunnel was not enough to make them win the game as they lost 34-20.
Check out the smile on Weezy F Baby's face as he leads The Pack out at Lambeau Field below!