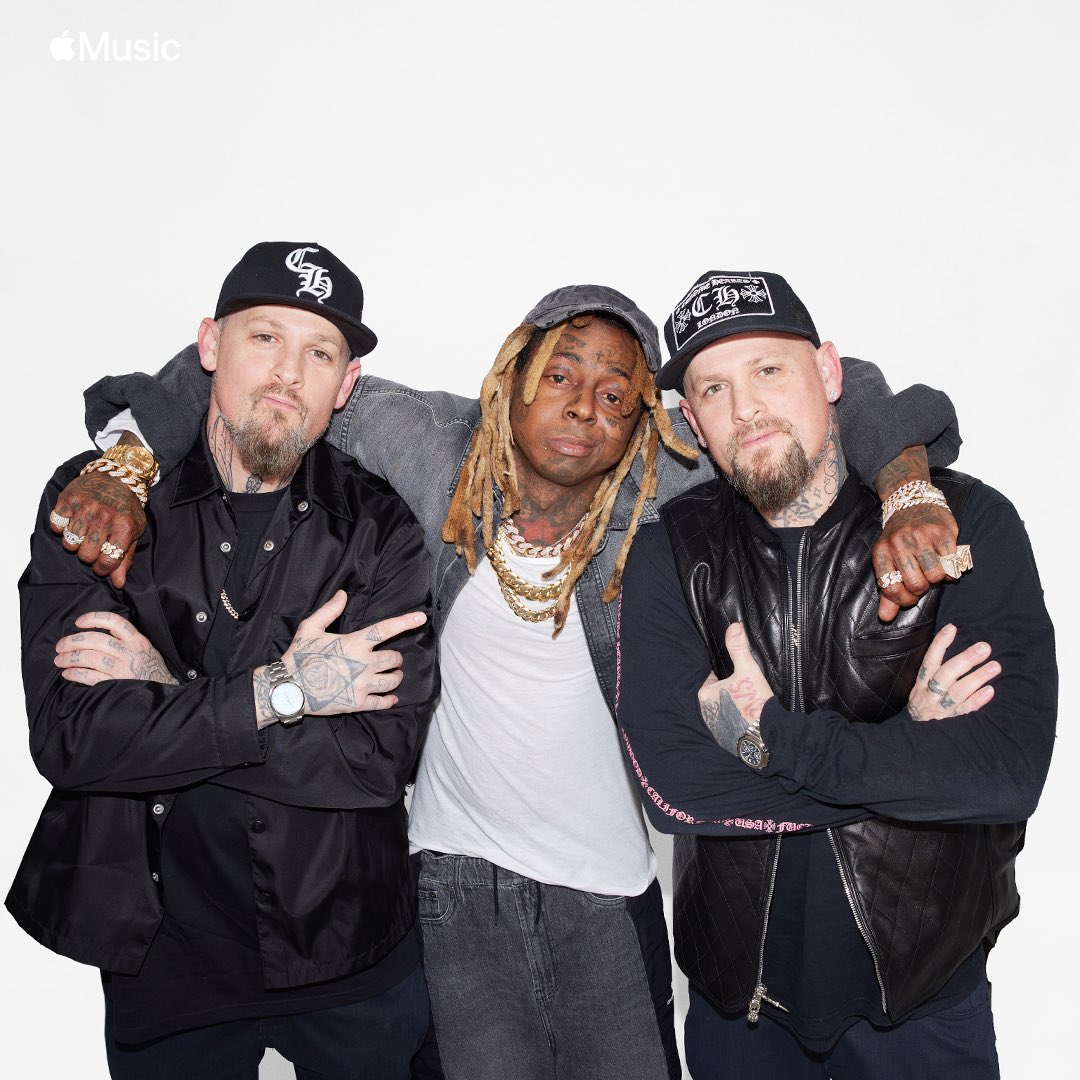 Season 2 episode 2 of Lil Wayne's "Young Money Radio" show broadcasted yesterday (November 3rd) on Apple Music with special guests Benji and Joel Madden of Good Charlotte.
During their conversation, they all discussed performing live together at the When We Were Young music festival in Las Vegas 2 weeks ago with the Maryland rock band saying Wayne asked them if he can help perform "Lifestyles Of The Rich & Famous" and did not charge them.
The Good Charlotte twins also called Tunechi the "Best Rapper Alive" and one of their "favorite artists of all time", revealed which rappers they were inspired by, and chatted about the Youse's Maryland Orioles baseball team.
Tune spoke about Taylor Swift and her fan following, working with Wyclef Jean "a lot", being famous in the public eye, the Houston Astros baseball team, and confirmed he will work on new music with Good Charlotte next year.
You can watch 40 minutes of episode 2 of "Young Money Radio" down below and listen to the full broadcast here! Are you looking forward to hearing new music from Weezy and Good Charlotte?