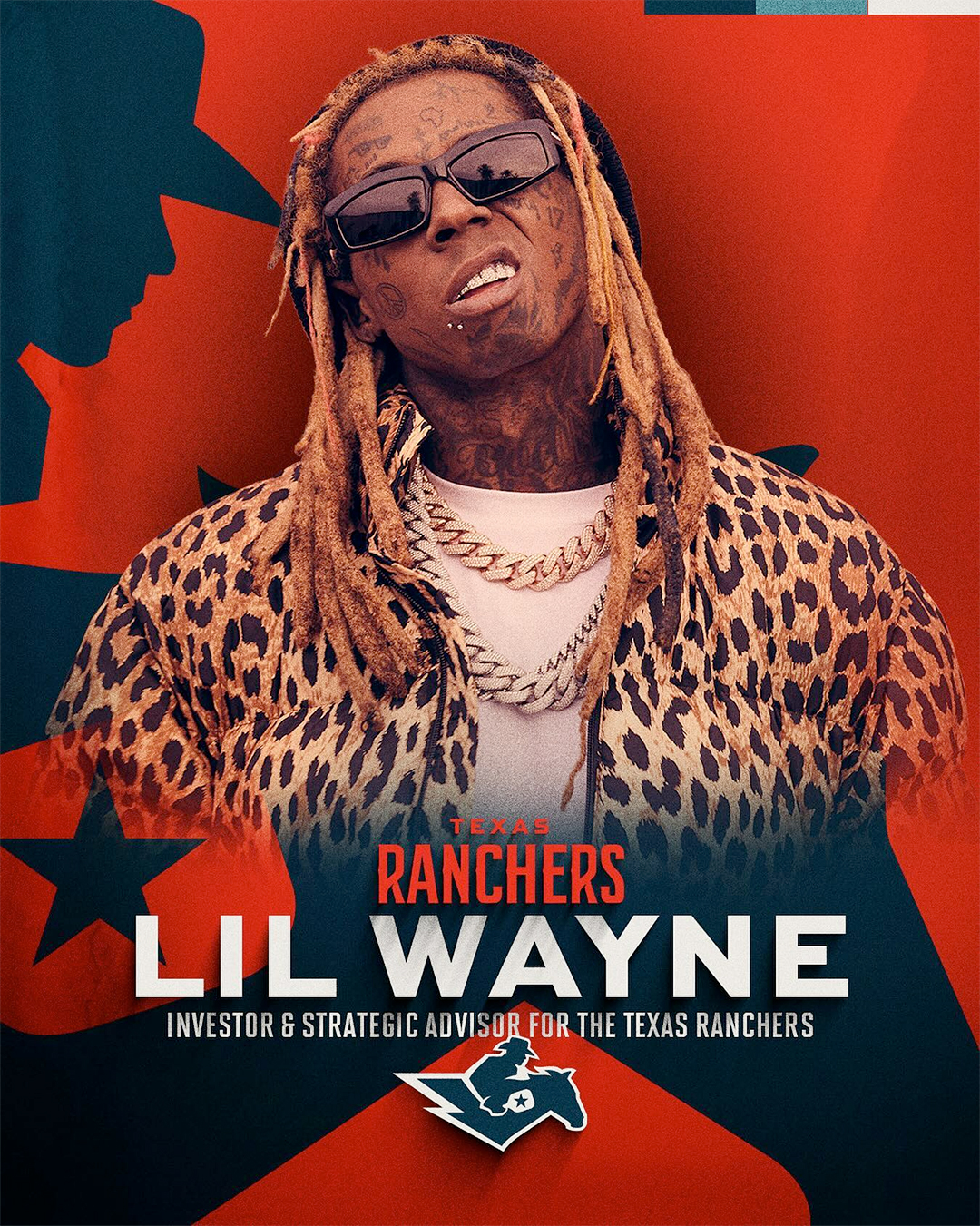 Lil Wayne is adding something new to his portfolio as the Texas Ranchers have recently announced Wayne will be bringing his talents over to the pickleball sport.
According to a statement from the Ranchers team, Weezy will be providing creative direction for the brand as their strategic advisor and the development of their future apparel collaborations. He is also an investor for the pickleball team.
"Pickleball is the moment and I'm excited to be part of the Texas Ranchers ownership group. I've enjoyed watching and couldn't pass up the opportunity to join this team of owners." – Lil Wayne.
As well as Tunechi, the Ranchers have other part-owners that include: Bobby Bones, Emmanuel Acho, Kendra Scott, Micah Parsons, Myles Garrett, Scottie Scheffler, Taylor Fritz, The Kid LAROI, Zach Bryan, and many more.
"We're so excited to have Lil Wayne on board. From the get-go, we set out to build a team that, at its core, was centered in pop culture to support our mission of becoming one of the most recognized brands in American sports. Having Wayne's guidance, along with the rest of this incredible ownership group, emphasizes our stance on redefining sports ownership and being a positive force for good in our local pickleball community and beyond." – Evan Floersch, CEO of the Texas Ranchers.
Congratulations to Tune on his new business venture!