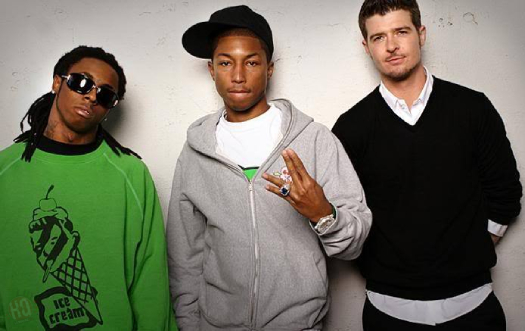 Robin Thicke was a recent guest on the "Drink Champs" podcast were he sat down both N.O.R.E. aka Noreaga and DJ EFN for an interview, which you can watch in full below.
In their conversation, Robin says he has 7 collaborations with Lil Wayne, reveals they were fans of each other before either of them blew up, and explains why they have history together.
The Los Angeles singer and songwriter also recalls Weezy hearing "Oh Shooter" on his debut album and asking Thicke to send the song to him as he wanted to do something with it. He then remembers hearing "Shooter" on Tha Carter II with Tunechi rapping in between his parts!