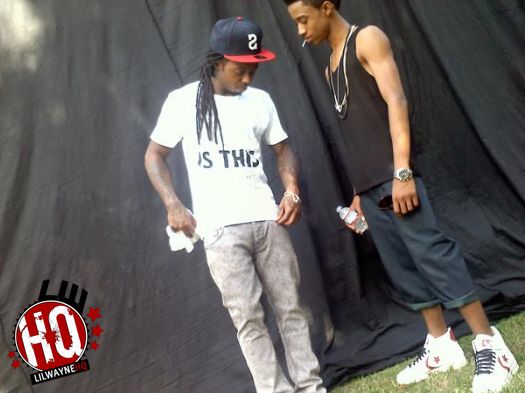 Lil Wayne is getting ready to start his own clothing line, which will be called Rebirth, the same title of his experimental 2010 album. Weezy told XXL Magazine in their July/August 2011 issue that is available on newsstands now, he wants to jump into the fashion business:
"I just figure that I… I'm funky," he explained. "I got that from my stylist, Marisa. I'm funky, like she say. I wear a whole buncha items at one time, you know what I mean? I be figuring you at least want one of them items. Like, 'Damn, I'd love to have that safety pin he got on,' you know what I mean? Anything. I got on these types of shoes, these shorts, this sweater… A year from now, I want all these items to be mine. Rebirth. I want—I just figure people want to be funky like me, so I got my clothing line."
Hit the jump to hear what Cortez Bryant recently told Billboard about Tunechi's Tha Carter IV album, hitting stores on August 29th!