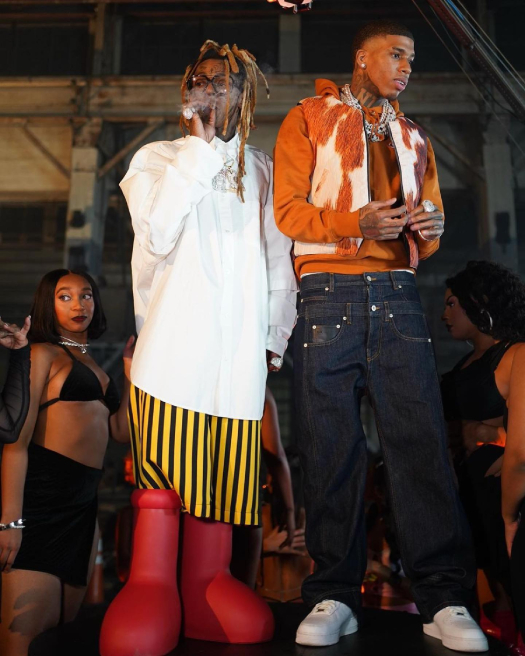 NLE Choppa recently appeared on Power 105.1 FM's "The Breakfast Club" radio show to chop it up with DJ Envy and Charlamagne Tha God about his new album, Cottonwood 2.
At the 16:30 mark of their conversation, Choppa revealed how the "Ain't Gonna Answer" collaboration came to be by producer Ben Billions pulling up the beat with a "Back That Azz Up" sample. He then recorded one verse and left the second verse open for Lil Wayne. Two months later, Wayne sent the verse back.
Also in the interview, NLE talked about first meeting Tunechi in person on set of the "Ain't Gonna Answer" video shoot, being in shock meeting him, growing up watching and admiring Tune, writing him a letter of appreciation and giving him flowers to say thank you for being an inspiration on his life, what his reaction off camera was like, why he thinks Weezy is the greatest of all time, and how Mr. Carter is a mentor to him now.
The Memphis rapper even played a game of VERZUZ with Envy between Lil Wayne and 50 Cent. The choices they put together are: "21 Questions" vs. "Mrs. Officer", "What Up Gangsta" vs. "Steady Mobbin'", and "I Get Money" vs. "Lollipop". You can check it all out below!