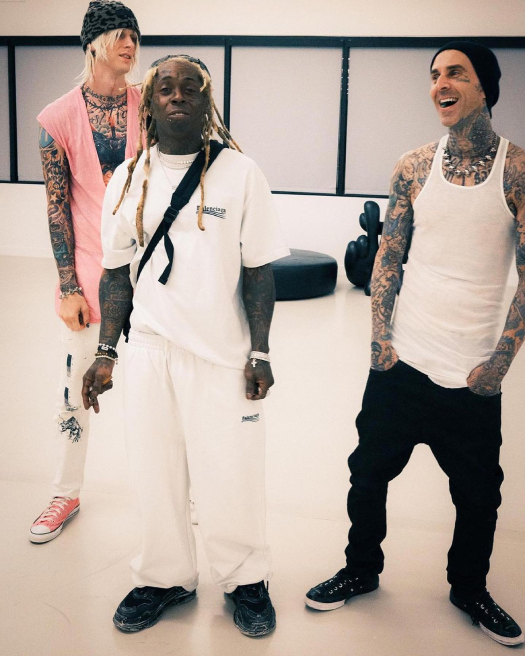 Machine Gun Kelly has released a new documentary on Hulu called "Life In Pink" and there is a part in the doc about Lil Wayne.
Inside the documentary, MGK recalls what it was like working with Wayne on his Mainstream Sellout album and witnessing his recording process in person.
"I pressed play on the song, he's like: 'is that what we're doing?' 'Yeah.' He's like: 'alright, you guys got time?' 'Yeah, for sure.' He goes in the courtyard, smokes fifteen blunts, he just takes each, his eyes are closed just playing the track over and over again. He comes back in the studio and we can see him in the courtyard, we're just kinda sitting there amazed, like, that's the G.O.A.T. forming his thoughts around a track that we made. He comes back in at 5:30 in the morning. He's like: 'y'all ready?' He goes in the booth and he lays his shit like, one time. Just like, one time through."
You can watch the rapper/singer/actor speak on this moment in a clip from his "Life In Pink" documentary after the jump below! Have you checked out the full doc?