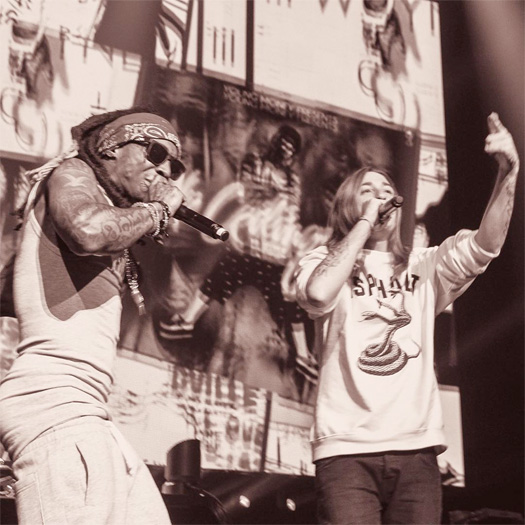 Earlier this year, Baby E chopped it up with TM NYC for a 1 hour and 30 minute virtual interview that you can watch in full below.
From the 33:10 mark, Baby E spoke about how he first linked up with Lil Wayne through a guy called Petey Lo and how he then got signed to Young Money. The Pensacola native was hesitant Petey really knew Wayne at first until the YM affiliate got Weezy on a Facetime call with E to say a quick message: "Is this real enough for you white boy?" LOL.
Baby E then discussed "Finessin'", Tunechi's working process and witnessing him record more or less 20 songs every single day, Birdman, the best advice he ever received from Tune, his favorite collaboration with Mr. Carter being an unreleased song titled "Girls From The Hills", and why and how he left Young Money. He also added: "it's really sad to me we [himself and Lil Wayne] have so much great music that will never see the light of day".
The former YM artist also confirmed he has wrote "a lot of stuff" for Lil Wayne and that Wayne does not move anywhere without a gun or blunt on him. Baby E then shared a story of how one time they were all on tour and they all threw away their drugs off the tour bus as they were arriving to a checkpoint, but left all of the machine guns!