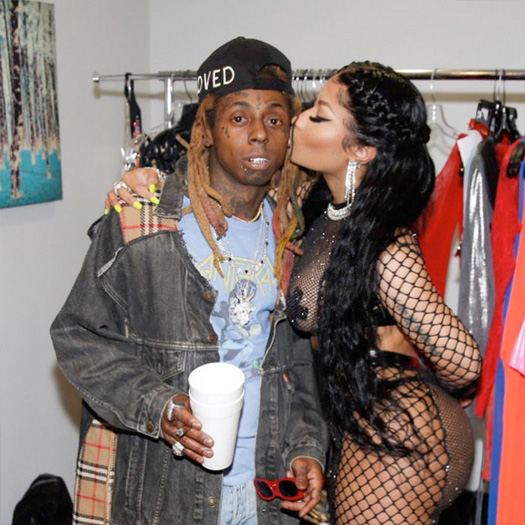 Two weeks ago, I posted about Nicki Minaj and Lil Wayne headlining the 7th annual BET Experience show in Los Angeles this summer, and now the two of them will no longer be performing.
Nicki took to her Twitter page on Monday (February 11th) to announce: "Young Money will no longer be apart of the BET Experience or award show."
The reason behind this cancellation comes after BET shared a post on their official Facebook page about Cardi B winning a GRAMMY award with the caption: "Meanwhile, Nicki Minaj is being dragged by her lacefront."
Young Money's Barbie sent a text to Wayne showing him what BET did and to also let him know that she will no longer be performing at the 2019 BET Experience to which he responded with: "I'm with u!!". You can check out the tweets below!