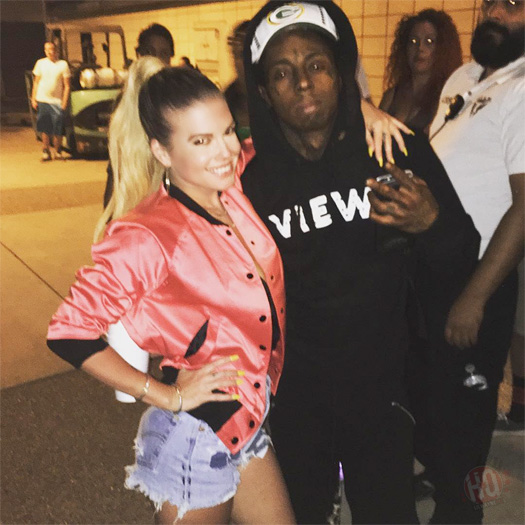 Chanel West Coast was the special guest on episode 501 of Michael Rapaport's "I Am Rapaport" stereo podcast, which you can check out after the jump below.
During their conversation at the 48:45 mark, Chanel discussed having a dog named "Weezy" after Lil Wayne, the best people she has smoked with are Wayne, Snoop Dogg, Wiz Khalifa and Mac Miller, her top 5 alive rappers are Wayne, Eminem, Jay Z, Drake and Big Sean, being signed to Young Money, Nicki Minaj vs. Cardi B, and plenty more.
Later on in their interview at the 1:08:20 mark, CWC revealed that her signing to YM was one of the main reasons why Wayne sued Birdman. She even mentioned that she had heard from her management team, who also manage Weezy and Nicki Minaj, that Nicki does not like her and so it's going to be a big conflict if she signs to the record label.
Chanel West Coast then told the story of when Young Mula accepted an award at the 2014 BET Awards and all of them went on stage, she knew then that Minaj didn't like her as she walked in a different direction from them all. In related news, Chanel also left an Instagram comment on a post of the We Are Young Money album cover by Shanell saying "Ehh one person on here is why you and I ain't further ahead but love the rest tho". SnL replied back with a "shush" emoji and a comment reading "they will know when it's time"!