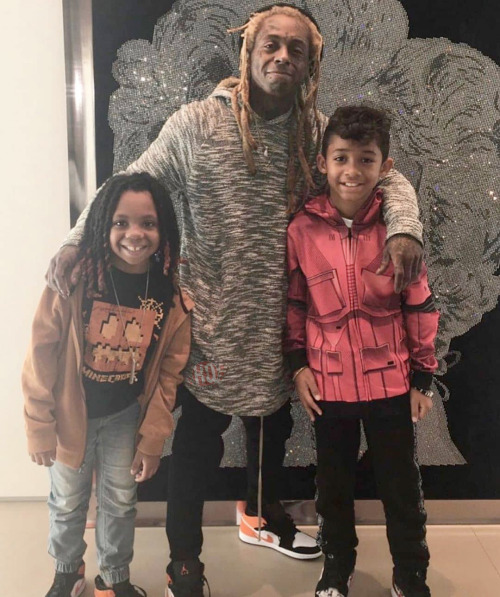 Here is a very random and interesting video that got recommend to one of the users from the LilWayneHQ forum on YouTube recently about 2 guys meeting Lil Wayne's son, Dwayne Michael Carter III, on the free online chat website Omegle.
In the video, DMC III shows off a little bit of his father's house, says Wayne isn't with him and his brother Neal in the crib as he is currently in the studio working, and discusses meeting other music artists such as Drake, Chris Brown, Teyana Taylor, Fabolous, Jacquees, and Lil Uzi Vert.
The 12-year-old also mentioned how often he see's his pops (when he gets breaks from school) and drops the news that Breezy was at Weezy's studio the other day, so could they have a possible collaboration on the way? Check out the Omegle chat below!