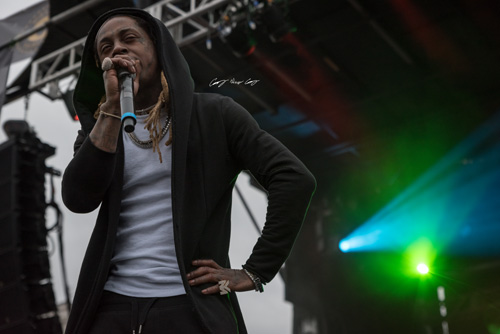 I previously posted up pics from the show, and now we can see some footage of Lil Wayne performing live for almost 50,000 people during this year's 4/20 Rally music festival at the Civic Center Park in Denver, Colorado on April 20th.
In the clips, Weezy can be seen performing "Kush", "Pussy, Money, Weed", "Wasted", "Pop That", "HYFR", "I'm Me", "Mr. Carter", "6 Foot, 7 Foot", "Mrs. Officer", and more songs live for everyone in attendance.
At the end of the concert, Tunechi also let everyone know that his forthcoming Tha Carter V album is coming soon! You can check out some footage of all of this in the clips after the jump below!