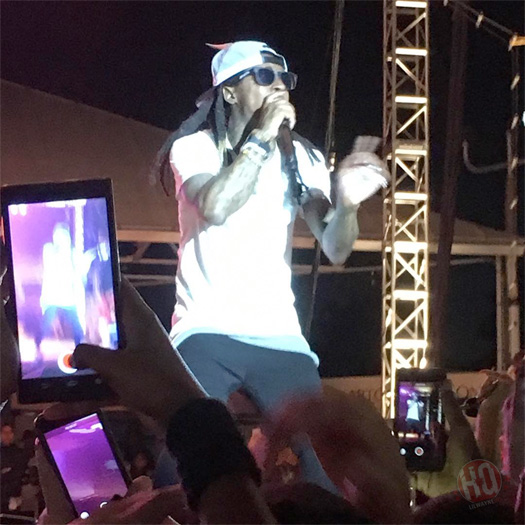 Earlier this month on March 5th, Lil Wayne headlined the 16th annual WiLD 94.1 "WiLD Splash" music festival at Coachman Park in Clearwater, Florida.
During his set, Weezy performed "John", "I'm Goin' In", "A Milli", "Rich As Fuck", "Bitches Love Me", "Lollipop", "Mrs. Officer", and more songs live.
You can watch some footage of Tunechi and Fabolous performing live at this year's "WiLD Splash" show in the videos after the jump below!