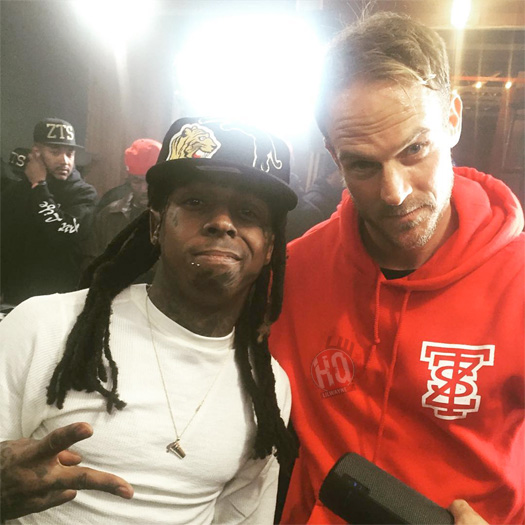 Today, Lil Wayne will be headlining the 16th annual WiLD 94.1 "WiLD Splash" music festival at Coachman Park in Clearwater, Florida.
As well as Weezy, other music artists who are scheduled to perform live at the spring break event today are: Fabolous, Yo Gotti, Lil Dicky, Kodak Black, JR Castro, and Dougie F.
You can check out the times of when the artists are set to perform at the "WiLD Splash" festival after the jump below. Tunechi is scheduled for 6:35PM. However, times and performances are subject to change!
1:00pm – DOORS
2:45pm – 3:00pm – DOUGIE F
3:05pm – 3:20pm – JR CASTRO
3:20pm – 3:25pm – Club Skye Dancers
3:30pm – 3:55pm – KODAK BLACK
3:55pm – 4:00pm – Studio Dancers
4:05pm – 4:35pm – LIL DICKY
4:35pm – 4:40pm – Club Skye Dancers
4:50pm – 5:20pm – YO GOTTI
5:20pm – 5:25pm – Studio Dancers
5:35pm – 6:20pm – FABOLOUS
6:35pm – 7:20pm – LIL WAYNE
Photo credit: Niklaus Lange.