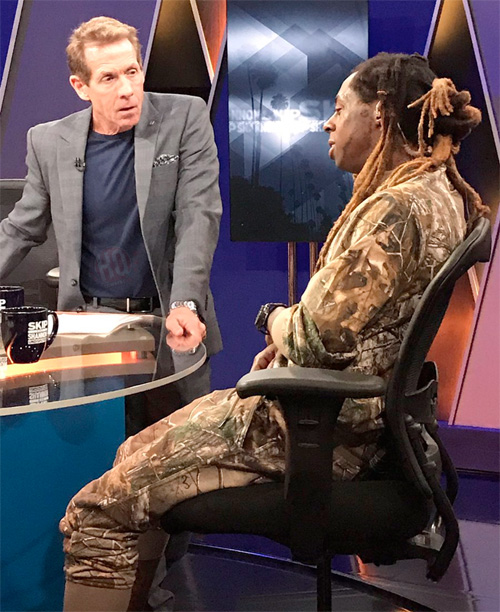 For episode 2 of UNDISPUTED's "#SkipRidesTheTrollerCoaster" series, Skip Bayless revealed how his relationship with Lil Wayne came to be.
At the 6:05 mark of the video below, Bayless told the story of how he first met Tunechi in 2008 (which involves Nelly), mentioned they talk regularly and text all of the time, discussed Tune's passion and knowledge for sports, praised the "No Mercy" theme song, and called him a "creative genius".
The sports columnist also explained how much of a good guy Wayne actually is by sharing another story that involved Craig Humphreys' son Sam, who found out he had testicular cancer at the age of 21-years-old. After finding out that he is a huge fan, Weezy made a 20-minute phone call to Sam for support. Skip then went on to say he believes this motivated Sam to battle the cancer before adding that him and Mr. Carter shared a joke about it always being "all the white kids" – even at his concerts!