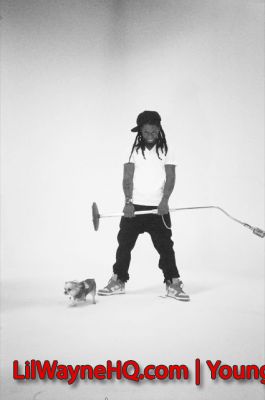 After much delay, Lil Wayne's highly-anticipated rock album, "Rebirth," is now slated for a Dec. 15 release date according to the Universal Music Group website. The set will be packaged as a dual-disc along with the Young Money collective, "We Are Young Money."

Originally scheduled for April 7, the first single off the set titled "Prom Queen," produced by Infamous and Andrew "Drew" Correa, reached no. 15 on the Billboard Hot 100. Second single "Hot Revolver" debuted at No. 33 on the same tally.

In addition to Infamous and Correa, producers Cool and Dre and Develop also have tracks on "Rebirth," while Fall Out Boy is featured. The latter comes after their first collaboration on Fall Out Boy's 2008 release, "Folie à Deux." Lenny Kravitz, Travis Barker and Young Money/Cash Money artist Drake also appear on the set.

Although the album is mostly rock inspired, with Lil Wayne playing guitar on most of the tracks, the leaked song, "Fix My Hat," produced by Drew Money, is one of the few rap tracks that made it onto the "Rebirth" set.
Shouts to Billboard, and I know most of us all knew that "Rebirth" was coming out on December 15, but Universal has just recently confirmed that the album is dropping on Dec 15th along with Young Money's "We Are Young Money" as a dual-disc.
Also, help Lil Wayne get his "Lollipop" music video number 1 on Fuse's Hip Hop Invasion by voting here.