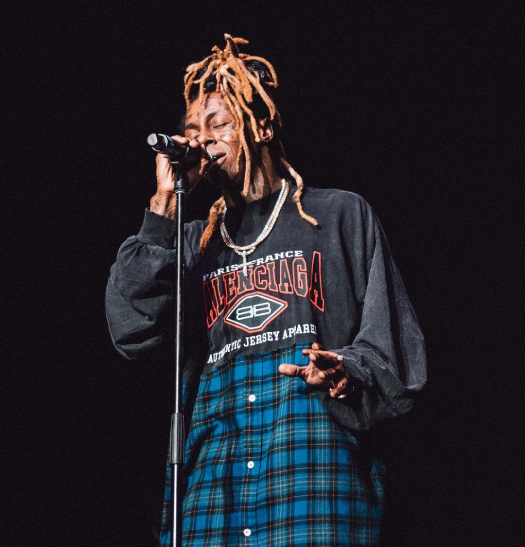 Earlier this month on December 3rd, Lil Wayne put on a live concert at the Rio Rancho Events Center in Rio Rancho, New Mexico.
During the show, Weezy performed "Mr. Carter", "God Did", "Blunt Blowin'", "Uproar", "I'm Goin' In", "Lollipop", "Love Me", "Mrs. Officer", "Every Girl", "Bedrock" with Gudda Gudda, "Swag Surf", "Let Do It", "HYFR", "Pop Bottles", "Loyal", "Right Above It", "The Motto", "John", "6 Foot, 7 Foot", "Steady Mobbin'", "A Milli", and more songs live.
Tunechi was also not happy with DJ T Lewis when he played "God Did" as the second song in his setlist, because Tune ended up forgetting some of the lyrics. After it had finished, he told T Lew: "I don't f*ck with features my n*gga, I don't do that sh*t. I'm a God, I don't need y'all to play no features and sh*t"! You can check out some footage from the show after the jump below. Did you attend?