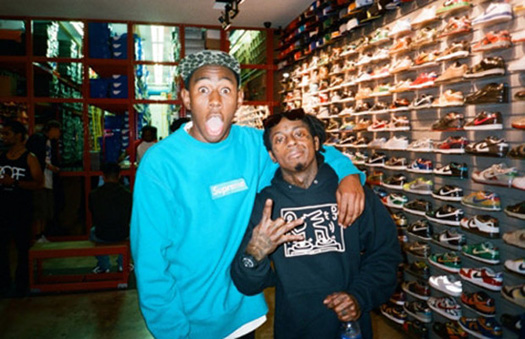 Tyler, The Creator recently sat down with comedian Jerrod Carmichael for a one on one interview all about his Scum Fuck Flower Boy album.
About half way through the 1-hour conversation, Tyler talked about his "Droppin' Seeds" collaboration with Lil Wayne, why he got Wayne on the instrumental, and how the song came together.
You can check out the full interview between The Creator and Jerrod after the jump below!